How it works
Get Started.
Welcome to Merryfield! Our app offers you the opportunity to earn points and gift cards just for shopping clean label products and better-for-you brands you love. You'll also find lots of information about ingredient labels and much more.
Offers
Everyday Rewards
Get 50 points per $1 whenever your receipt (paper or digital!) includes any product from the participating better-for-you brands you see on our app. That's at least 5% back every time! This works anywhere you shop and you can redeem points for great gift cards. So what are you waiting for?
Offers
Special Offers
Special Offers reward you a higher number of points for a limited time on a specific product. You'll find Special Offers in the Offers tab. Remember: You need to activate these Special Offers before you shop, but it's well worth it: Special Offers are the fastest way to pile up your points!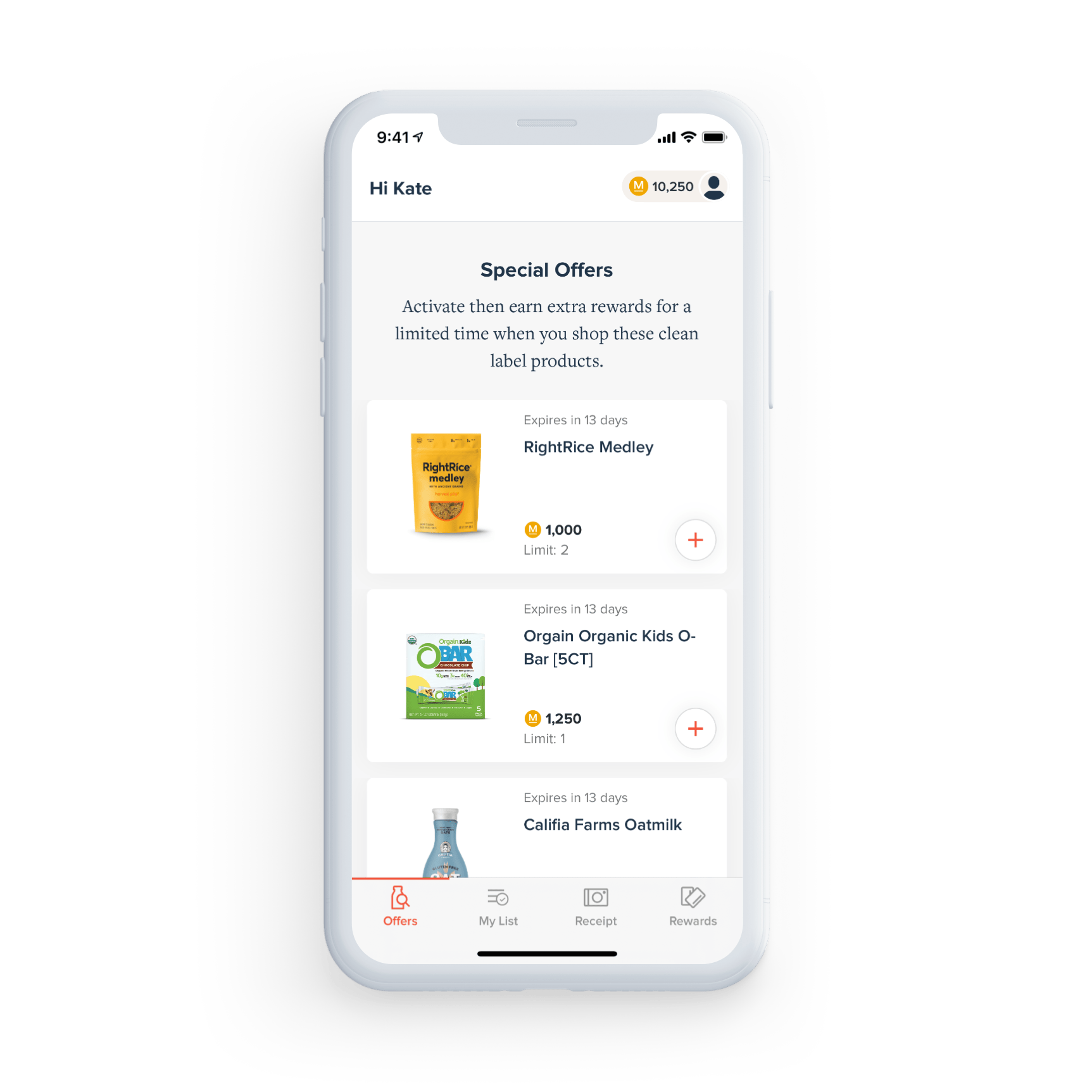 My List
Activated Special Offers
When you tap on "My List," you'll find a personal library of offers you've activated. Even better: They're organized by category, so you can easily find them when you're shopping in your favorite store. You can also filter by point value as well as what's expiring soon!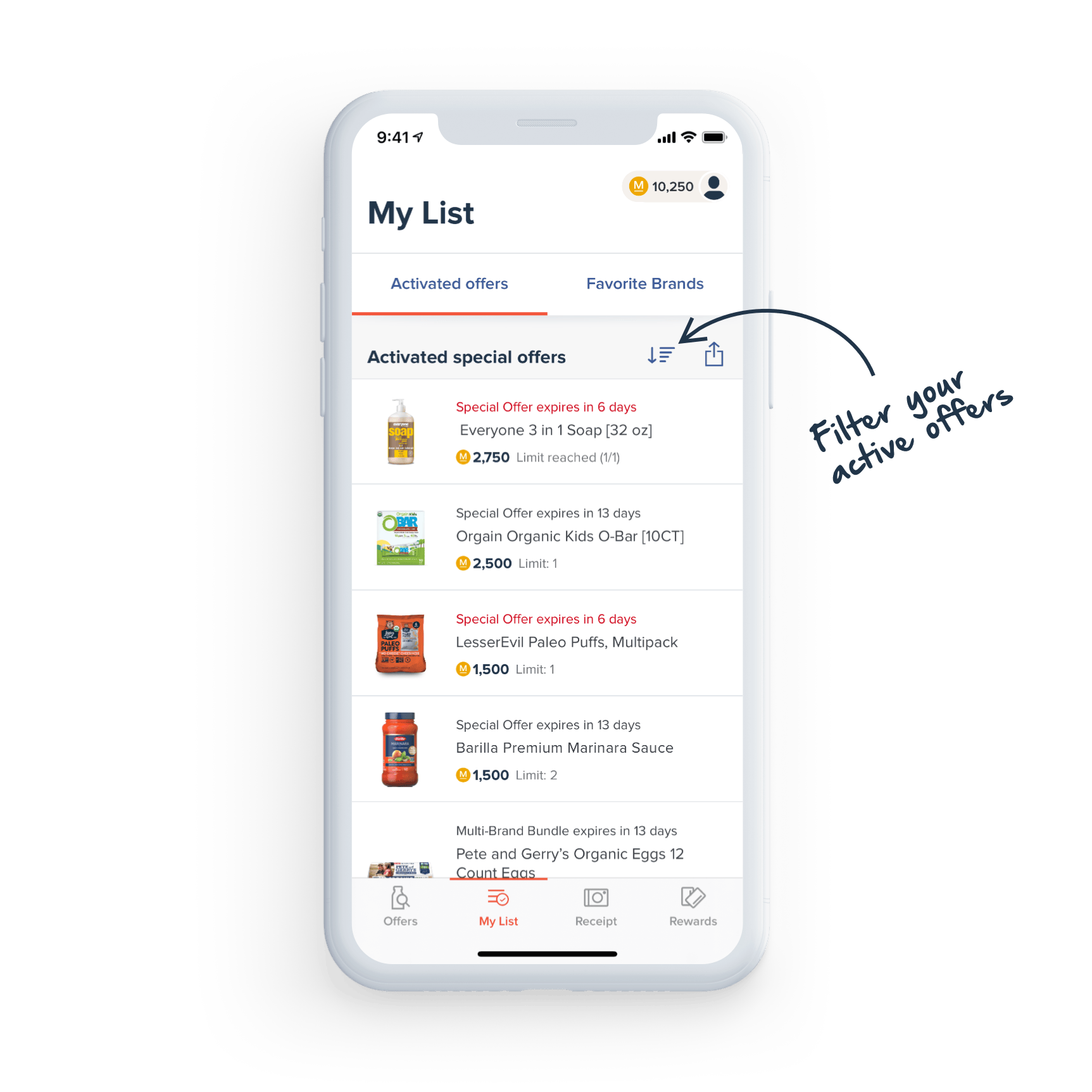 My List
Brands + Products
In the "My List" window, you'll also see a tab for Brands and a tab for Products. These tabs will enable you to see which brands and products you've favorited. What's "favoriting" an item? Well, it's a simple way to mark the products and brands you love and buy the most so you'll always be able to remember them when you shop.
Receipt
Paper Receipts
When you shop in-store, be sure to grab your receipt. Next, use the app to take a photo (or a few) to capture the whole receipt, including date, store, items, and total. You'll see points immediately added to your Merryfield account!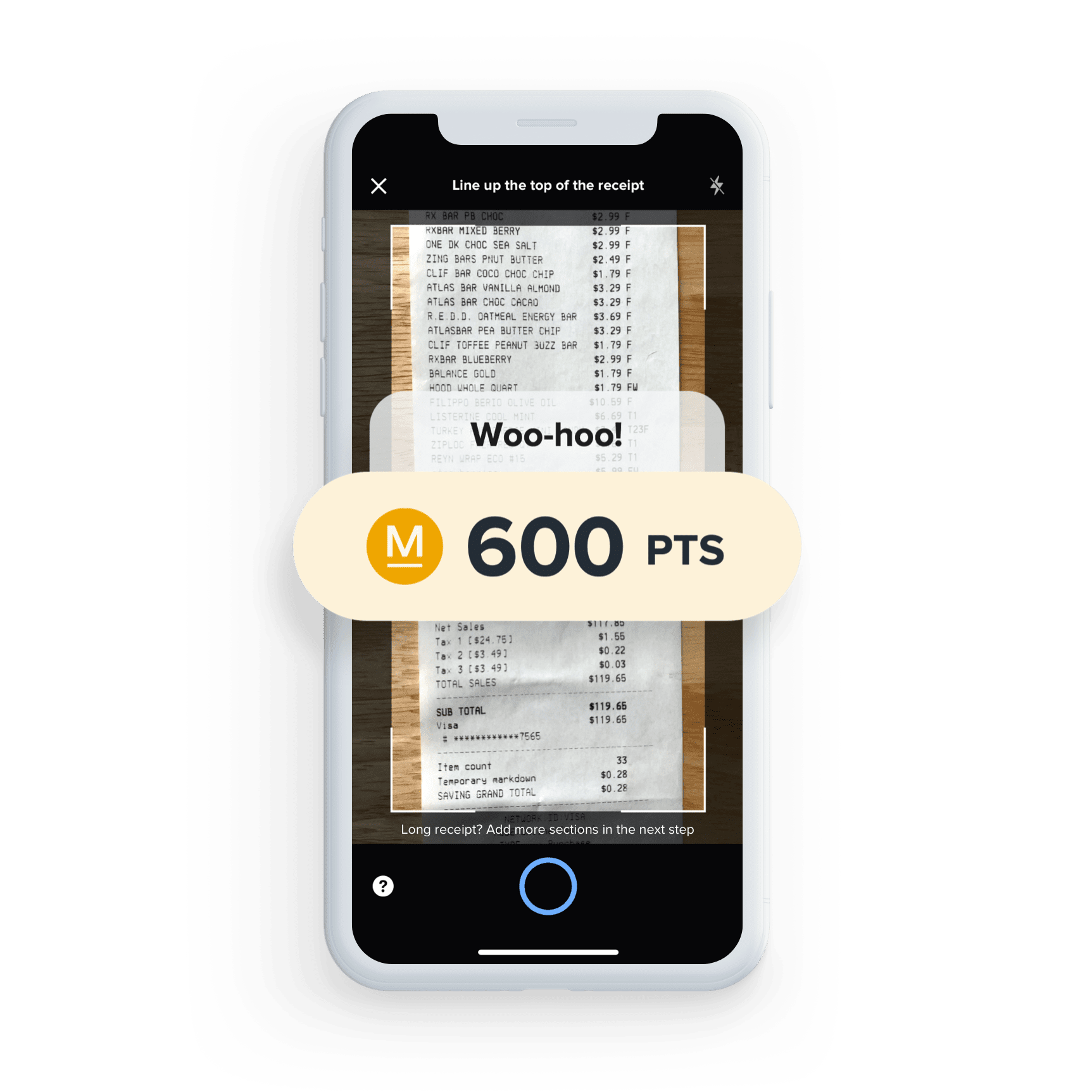 Receipt
Digital Receipts
Like to shop online or with an app for curbside or in-store pickup and/or delivery? Simply connect your retailer account on our app, then you'll automatically earn points for your qualifying purchases.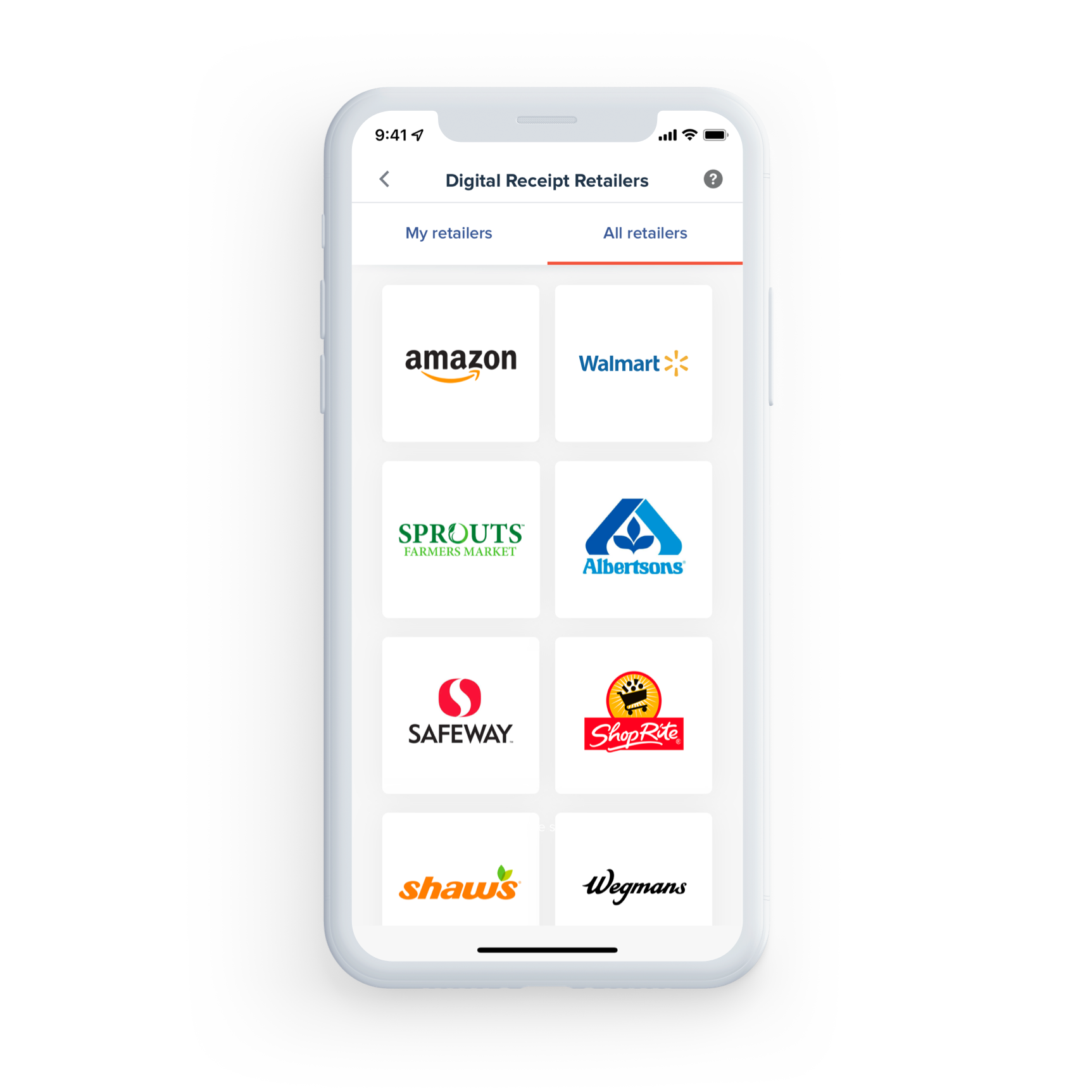 Receipt
Adding Items
Make a purchase that's on Merryfield but isn't detected when you submit your paper receipt? It happens — every so often retailers use descriptions that aren't instantly recognized by our app. To ensure you get the points you deserve, tap "add items" then scan the product barcode. If you shopped digitally, but don't see an item you should earn points for, go to the receipt in My Earnings and tap "Flag Receipt" or email us at support@merryfield.com.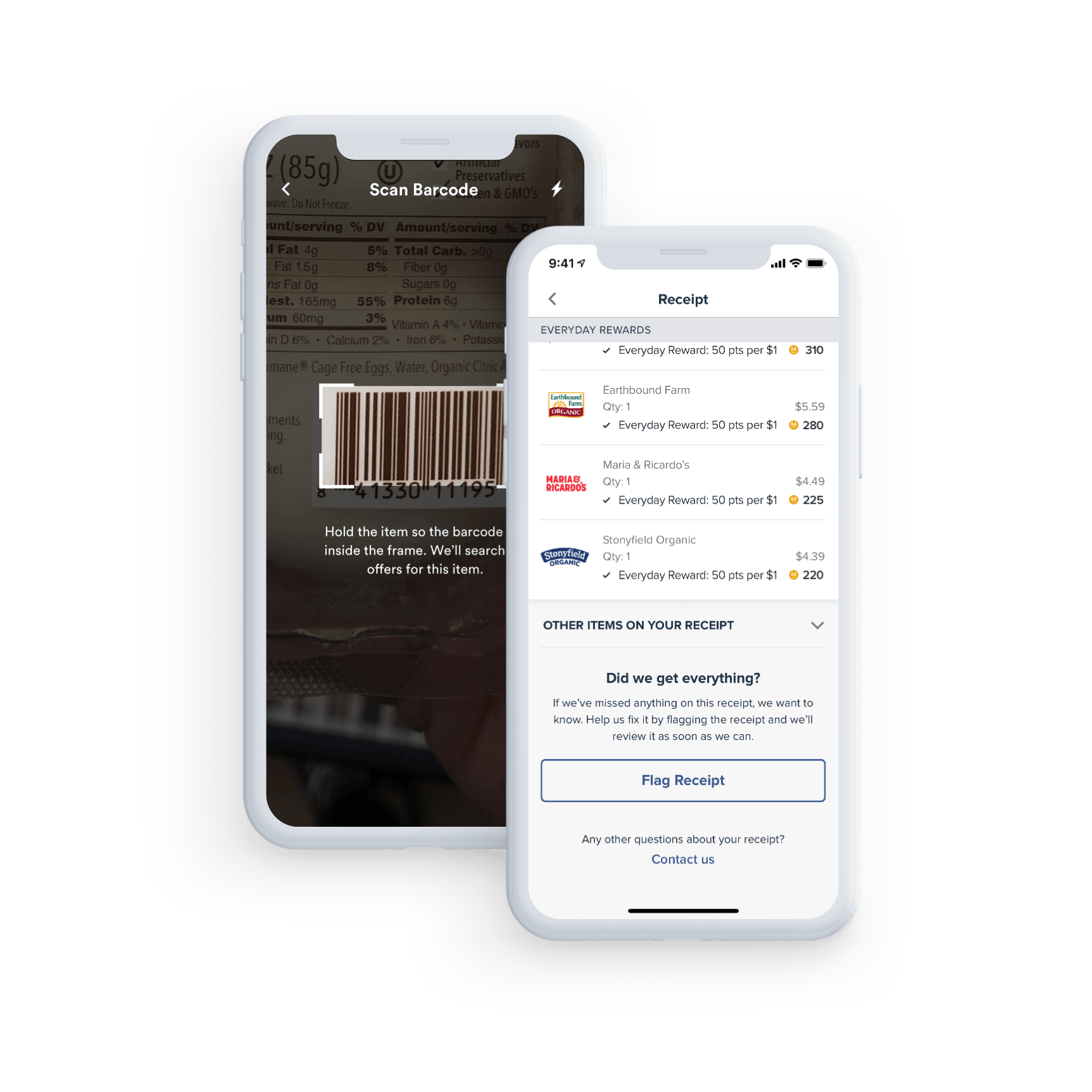 Rewards
Earning Gift Cards
Now for the fun part: Once you've earned at least 5,000 points, you can redeem a gift card for $5! Earn more points and the gift card values climb, too. You can get $5, $10 and $25 gift cards to great retailers including Amazon, Target, Sephora and more. Think of it as a little thank you for choosing clean label products from better-for-you brands on Merryfield.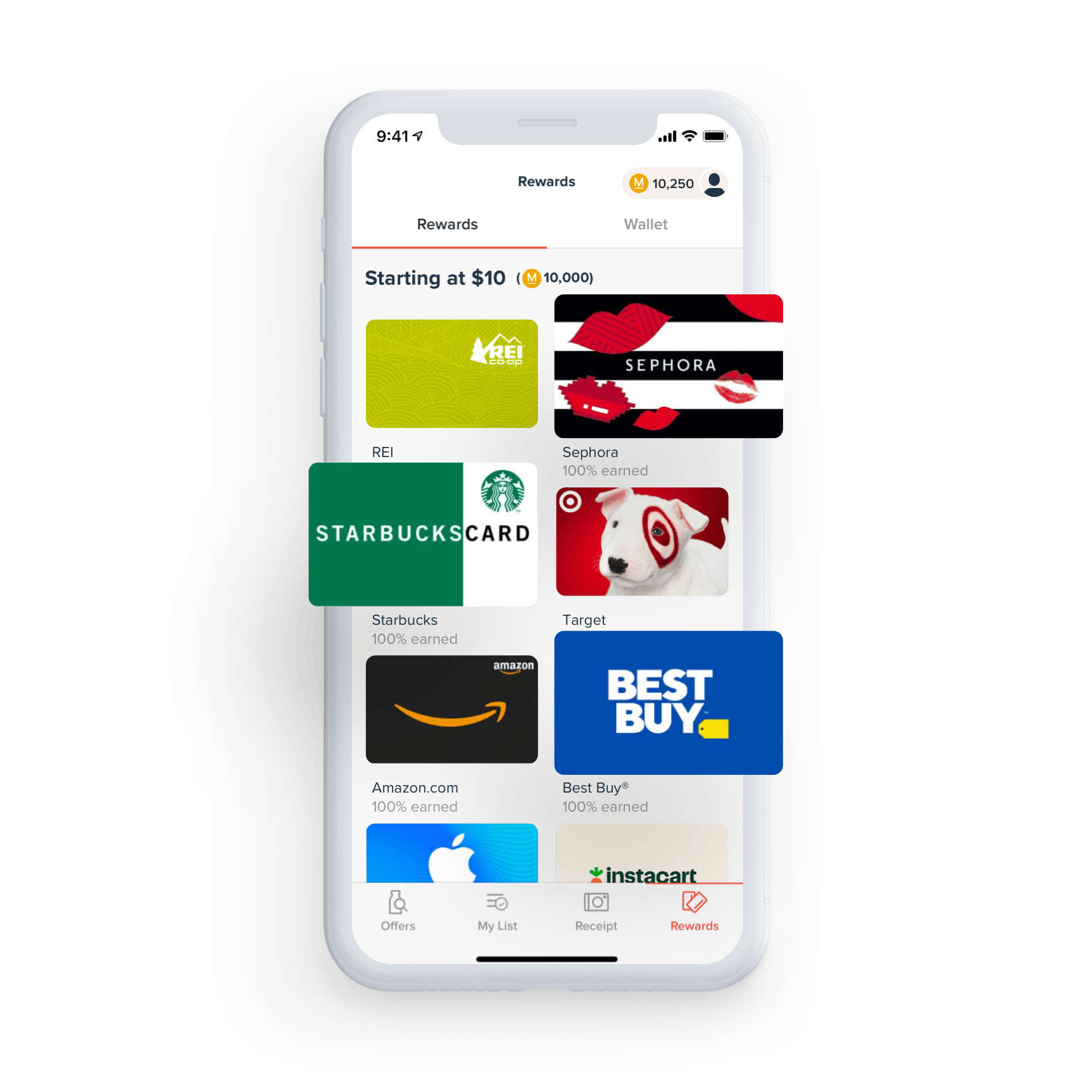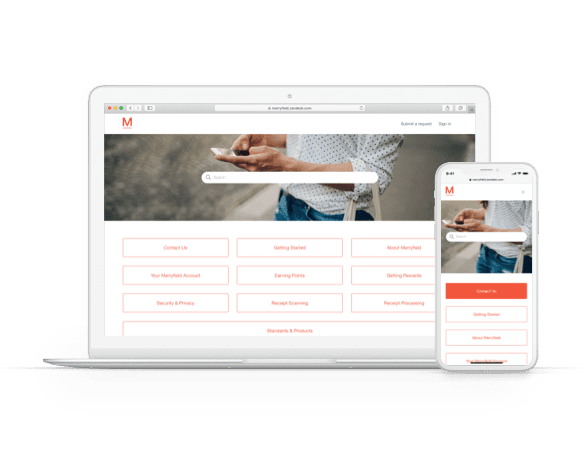 Still have questions?
We're always standing by to help! Please feel free to contact us with any comments, concerns or questsions.